Wednesday 27 March 2024 (Perth)                                               Friday 5 April 2024 (Sydney)
Wednesday 10 April 2024 (Canberra)                                          Thursday 18 April 2024 (Melbourne)
This full day interactive workshop will run in-person from 09.00-16.00 . Lunch and breaks will be included
As psychosocial hazards and claims continue to rise and rise in the Australian professional landscape, organisations are increasingly vulnerable to the risk of serious incidents. New legislation and renewed attention on psychological injury has raised both the stakes and the likelihood for a serious incident to occur; without a structured, practical, and effective strategy for managing psychological injury, organisations continue it is absolutely vital that all safety professionals are equipped to manage psychosocial risk.
This exclusive workshop builds on the foundations of the 8th WHS Law Congress 2024 by evaluating the practical dimensions of psychosocial risk, and ensuring that your policy is effective, compliant, and sustainable.
Catch up with top organisations and best-practice WHS strategies:
Reviewing foundational principles for psychosocial risk management in your jurisdiction
Creating effective whole-of-business strategies to ensure a psychologically safe workplace
Evaluating prosecutions under new psychosocial regulations to learn from their mistakes
Building constructively from the foundations for risk management in your organisation
Collaborating with an expert facilitator to lay foundations for change in your workforce
Click here to register now!
About your workshop leader:
Dr Jennifer Ward, Senior Consultant and Facilitator, AP Psychology and Consulting Services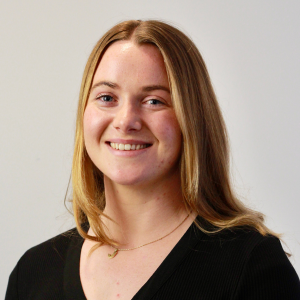 Jen has a PhD and MSc in Psychology, is a Chartered Psychologist and has worked across the field of mental health for the last 10 years.  Jen has experience working in academia, not for profit, sport, healthcare and startup environments.
People are the heart of everything Jen does. She is passionate about bridging the gap between research and technology to bring a humanistic approach to her work in the fields of wellbeing and psychological safety.
Jen's passion and motivation is to keep growing to become the best version of herself, take on challenges, nurture her relationships, travel and never take any day for granted.