Friday 3 November 2023   09.00-12.00
Communicating influentially in the public sector is an acquired skill, and some simple techniques can make all the difference. In this workshop, you will sharpen your approaches to communication through adopting techniques backed by neuroscience:
Structure communication using the Information, Emotion, and Action (IEA) model to ensure clear, concise, and impactful messages.
Understand the role of culture, stereotypes and cognitive bias in communication.
Learn about perception and its impact on communication.
Identify personal communication styles.
Develop active listening skills using the LEAPS listening framework.
Give and receive appropriate feedback and use trusted techniques to deal with difficult situations.
Don't miss this opportunity to learn the science of communication in the public sector, and transform your professional relationships as a highly influential EA!
Liz Nair, Founder and Director, Attivo Consulting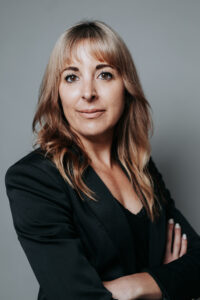 Liz Nair is a seasoned business leader, speaker, facilitator, and entrepreneur renowned for her management and adult education expertise. Liz has gained recognition in several industry associations with her impressive organisational transformation track record. As the Founder and Director of Attivo Consulting, Liz focuses on human behaviour. She specialises in empowering individuals and organisations to achieve their full potential through effective leadership, communication, social interaction, emotional regulation, mindset, and team-building strategies. Liz is a highly qualified professional, holding degrees in Management, Adult Education, and Positive Psychology. She has completed certifications in Neuroscience for Business, Neuro Linguistics Practitioner, Whole Brain Thinking Practitioner, and Adesso Well-being Profiling Practitioner. Her unbridled passion for learning and professional development drives her to continually seek new and innovative approaches to help her clients succeed.