Friday 20 November 13.00-16.00
 David's workshop will provide insight on the topic of occupational fraud, corruption and misconduct inside the workplace. You as industry leaders/managers in this space will have different internal and external challenges when it comes to protecting your organisation against these types of issues. David will explore during his session the complete (and ever changing) landscape of fraud, corruption and misconduct, all the way from prevention to response. Topics David will cover in his session are as follows:
Different Integrity related issues
Case studies to further demonstrate the risk landscape 
Trends on Fraud, Corruption and misconduct; and across different sectors
Interactive sessions on fraud, corruption and misconduct – the purpose of these sessions will be to provide practical advice and learnings on how managers can both strategically and operationally deal with these issues inside the workplace
About your workshop leader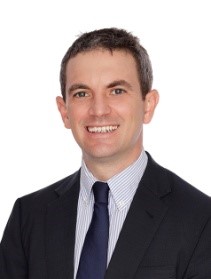 David Morgan, Managing Director, PKF Forensic and Risk Services 
David Morgan is the Managing Director of PKF's National Integrity Services Practice and has over 15 years investigation, fraud, corruption and misconduct-related experience. David set-up his own practice at PKF in Queensland in May 2016; and in July 2017 was promoted to a National role. Prior to commencing his role at PKF, he spent time in a boutique investigation firm, two Big4 accounting firms and as a Detective in the Metropolitan Police Service, London. His career to date has led him to deal with a broad range of integrity related  issues across many different industries.