Pre Conference Workshop
Tuesday 12 September 2023  – 13.00—16.00
In the current environment of uncertainty, public sector agencies are increasingly required to react quickly in response to crises, testing the limits of existing fraud controls and prevention strategies. Responding to fraud risks in emergency scenarios requires effective preparation, modern detection strategies, and responsive collaboration throughout multiple agencies.
Building on sophisticated research from the United States Government Accountability Office, this workshop will arm your organisation with the skills and strategies required to combat fraud in an uncertain future. You will be invited to participate in an interactive session, led by a senior executive with decades of professional experience. You will develop your own agile approach to fraud control in a crisis scenario, gaining key insights and concerns throughout the fraud control space including:
Establishing typical motivators and indicators of fraud.
Preparing your agency for fraudulent activity within unprecedented crises.
Developing an agile organisational fraud risk profile.
Creating sustainable, responsive, and regularly updated fraud controls.
Sharing information between branches, departments, and international agencies.
Combatting fraud on multiple fronts with a mixture of traditional, technological, and investigatory fraud control strategies.
This workshop is an unmissable opportunity to activate the insights and strategies from the two-day conference, building on the foundations of cutting-edge research and strategies in the world's largest government system. You can't afford to miss it. 
About your workshop leader: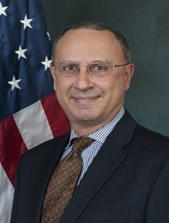 Seto Bagdoyan, Director Forensic Audits and Investigatory Services, US Government Accountability Office
Seto Bagdoyan is a Director in GAO's Forensic Audits and Investigative Service team. He oversees audits to identify fraud, waste, and abuse. He also oversees the integrity of internal controls in various program areas, including health care, tax-debtors with security clearances, Hurricane Sandy disaster assistance, and concurrent military disability benefits.
Seto joined GAO in June 1987 in the Los Angeles Regional Office before transferring to Washington, D.C., in Summer 1994. Previously, Seto was a legislative advisor in GAO's Office of Congressional Relations where he covered the House Committee on Oversight and Government Reform and the Senate Committee on Homeland Security and Governmental Affairs.