Post conference workshop
1.00pm-4.00pm   Friday 2 September 2022
The workplace can be a melting pot of critical events such as accidents, injury or emergency situations. As these events unfortunately occur, most workplaces have a set, almost automated response to ensure duty of care is met and the person/s involved have access to appropriate professional care in a timely manner. This is often not the case in the event of a Mental Health Critical Incident. As the urgency and indeed prevalence of mental health in the workplace continues to rise at an expediential pace, the need for a dignified, appropriate and safe response procedure for Mental Health Critical Incidents is needed now more than ever.
A mental health critical incident in the workplace is termed for the purpose of this presentation as;
Suicidal ideation
Self-Harm
Anxiety Attacks (First time and repeated)
Psychotic Episodes (Mild and Major)
There are 2 risk factors to consider when organisations 'attempt' to respond to these types of events. Firstly, Organisations over rely on ambulance or police, which is often not appropriate for all types of crisis. We are hypervigilant when responding to an event that could be better managed by family or emergency contacts, resulting in poor recovery and return to work rates.  Secondly and most concerningly, Organisations are playing doctor where the organisation determines the safety of the worker. Organisations are 'assuming' or 'guessing' the worker will be ok without appropriate professional opinion often under the blanket of confidentiality.
A Mental Health Critical incident protocol, allows the organisation to automatically respond in line with our duty of care and also guides the worker to access treatment and obtain medical clearance from qualified professionals with dignity and respect. The proposed protocol removes the 'guesswork', reduces risk, increases recovery and improves job retention and return to work post critical event.
About Your Workshop Leader: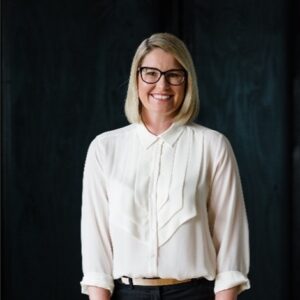 Anna Feringa, Workplace Mental Health Consultant Director, Anna Feringa Consulting Pty Ltd
Anna is an award-winning International Speaker, Trainer and Workplace Mental Health Consultant. She is a leading expert in topics including Mental Health awareness, leadership and Mental Health, and best practice workplace Mental Health. As a respected member of global HSE, Anna was recently recognised as a Global Top 10 Health and Safety Influencer, 2020.
With over 18-years' consulting experience, Anna supports employers by helping them see that embracing Mental Health in the workplace can help prevent injury and drive a great culture. She helps Australian businesses transition from fearful and confused, to confident and responsive when faced with Mental Health challenges in the workplace. With the perfect blend of humour and expertise, Anna has an engaging stage presence that audiences truly connect with, making her a highly sought-after advisor and keynote speaker.