Workshop B: Becoming an Expert in your Field of Excellence
Friday 22 November 13.00-16.00
Discover the 10 Secrets to being a Superstar EA and bring out your potential to be seen, step up and be more productive in a sea of distractions and non-strategic to do lists.
Based on Katrena's 15 years of insights through training more EAs than anyone else in the world, this workshop has been specifically designed to target the challenges faced by EAs in their career.
You will be able to discover your true power as an organisational strategic partner rather than a transactional resource that is easily replaced.
This highly engaging and fully Interactive session will enable you to:
Learn how to leverage your Strengths
Uncover your specific Challenges and what to do about them
Understand what has been holding you back all along from true success
Learn how to release the four main EA Psychological Problems from your Mindset
Be one step ahead and bring the most strategic value to your executive, your team, your department and your company.
Become more Strategic in your Thinking
Build your confidence, assertiveness while eliminating perfectionism dis-ease and step up and claim your expert status.
Katrena Friel, Australia's Leading Success Coach for Intrepreneurs, Refresh your Thinking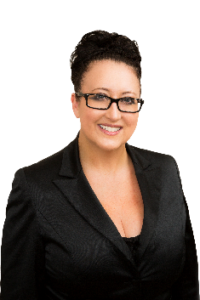 Katrena Friel is one of the brightest minds in training, coaching and corporate consulting today.  She incorporates three key aspects, one being life-transforming skills, training and professional development programs as well as professional coaching and mentoring.
For over 25 years, Katrena has worked in most industries, specialising in leadership management development. Her sound knowledge of business, plus her ability to put ideas into action through planning, training and development ensures her clients success.
She has contributed to the success of thousands of companies, consulted to hundreds of CEOs and senior management teams and guided tens of thousands of EAs, inspiring them to their next level of development.