PLEASE NOTE: Unfortunately, this Workshop will no longer be running on Tuesday 23 May. However, please join us for a thoughtful and future-focused speaking session by Margo Lydon instead, on Day Two of our exciting conference programme!
Tuesday 23 May 13.00-16.00
Mitigating psychological injuries: Foundational and emergent strategies
With the expanding scope and complexity of psychological injury, safety professionals must ensure their skills, tools and capabilities are sufficient in addressing the challenges of the modern workplace. This requires an active understanding of the key skills required for ALL safety professionals, as well as their newer foundations in terms of injury prevention and hazard management.
This workshop will equip you with foundational strategies and skills to succeed in safety. Led by one of Australia's leading mental health professionals, with multiple decades of experience, you will leave this exclusive workshop prepared to maximise your learnings at the conference, and achieve industry-leading outcomes on your return to work.
You will develop a comprehensive understanding of the complexity of psychosocial hazards and the mental health and safety landscape, on topics and strategies including:
Understanding key terminology, common tools, and key competencies for WHS, both now and in the future of work
Identifying the 'places' within organisations where intervention can have the greatest impact
Utilising evidence-led techniques for managing organisational safety
Integrating new skills to effectively embed psychological wellbeing in business-as-usual
Testing your new skills with practical exercises and peer learning
Don't miss this opportunity to confidently provide your organisation with a foundation of success in psychological injury management today!
About your workshop leader:
Margo Lydon, Chief Mental Health and Wellbeing Advisor, The Wellbeing Outfit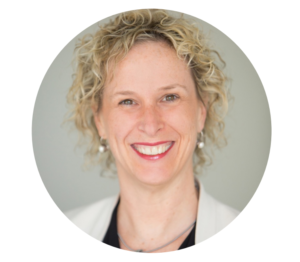 A nationally-recognised leader for more than two decades, Margo Lydon was the CEO of SuperFriend for 12 years.
In addition to her role with The Wellbeing Outfit, Margo is one of Australia's key leaders in the workplace wellbeing and mental health sector. Margo serves as Chair of the National Mental Health Commission's Mentally Healthy Workplace Alliance where she is contributing to the creation of a nationally consistent approach to workplace mental health and wellbeing.
Margo is a non-executive director on the Shared Value Project Australia Board and on the Well and Productive CRC, an industry-academic research consortium to create evidence-based solutions for mentally healthy workplaces. She is also a mental health sector advisor for the Corporate Mental Health Alliance Australia and for Roses in the Ocean. Margo holds a Master of Science, Positive Organization Development and Change, Weatherhead School of Management, Case Western Reserve University, Cleveland Ohio.