Post conference workshops: Friday 30th October
9am-12pm | Workshop A:
Sharpen your technology skills with Outlook and OneNote to be more effective and save time!
This workshop is currently sold out. Please contact us if you would like to join the waiting list for this workshop
This workshop has been specifically customised to target the workload and challenges faced by an EA's/PA's daily. You will unlock the true power of Outlook and how it links to OneNote so you can be more efficient fine tune your processes that you use with your Executive. Mario will share some brilliant tips and shortcuts to make your life more efficient as well as share processes that you can use directly with your Executive to free up more of their time.
After completing this workshop, you will be able to:
Manage your workload more efficiently and effectively
Sharpen your Outlook & OneNote skill set to gain increased productivity and
enhance your on-the-job performance
Focus on the important whilst managing distractions better
Manage your inbox and your Executive's inbox more effectively
Streamline your communication process between you and your Executive
About your workshop leader: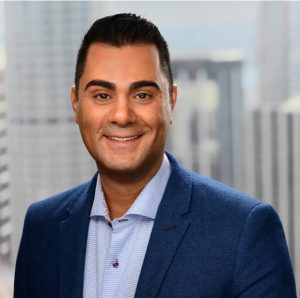 Mario Halouvas, National Learning & Development Manager, Priority Management Australia
With over 15 years' experience as a Facilitator and Executive Coach, Mario combines his extensive corporate and performance experience to build quick and lasting rapport with the people he trains. 
Mario Halouvas is the National Learning and Development Manager for Priority Management Australia, and is known for his high energy levels of training and intuitive insight which enables him to coach participants and take them to levels they didn't perceive as being achievable.