Executive Assistant Webinar Series
Four empowering online sessions
16th, 18th, 23rd, 25th November 2021, via Zoom
Following the huge success of our 2021 webinar series, this Executive Assistant Webinar series has been designed to challenge you to develop new skills that will ensure you excel in your career. It brings together the very best speakers and panellists from Intrepid Minds' Executive Assistant conferences
All sessions will be held live from 2.00-3.00pm (AEDT) 
Building new capabilities to provide remote support to your executives
 Tuesday 16 November , 2.00-3.oopm (AEDT)
In a post COVID 19 world, there is no doubt that remote work will play an increased role in all professional lives as we have changed the way in which work is done. This session will provide you with insights and skills to make the most of opportunities for remote work whilst manage some of the significant challenges that it brings.
 Navigating and adapting to the cultural change of remote work
Techniques to enhance and achieve productivity in the online working environment
Strategies for communicating effectively with your Executives when working remotely
Software tools that complement the online working environment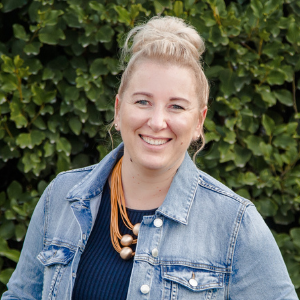 Jo Jensen, Founder, Strictly Savvy
As Founder of New Zealand's leading virtual assistant company, Strictly Savvy, Jo is a rising female leader. As a self-professed delegation queen, she loves automation and always finds the latest technology tools to boost productivity and efficiency.
Before establishing her business, Jo was Executive Assistant to the CEO at CentrePort in Wellington and supported the Board of Directors. The valuable skills she learned on her way up help her lead a high performing virtual assistant team, as well as coach virtual assistants around the globe through her online business – The VA Foundry.
The freedom she's created has allowed her to branch out. Jo now owns and runs a short-term rental in a ski town, where she enjoys one glorious week per month with her husband. With the beauty of technology and connectivity, she works on her businesses from anywhere she bases herself. She also runs a yearly online Virtual Assistant Summit, the annual NZ Virtual Assistants Awards plus a weekly podcast Jo co-hosts: The Sam + Jo VA Show.
Your Teams Matter – Increasing your effectiveness with Microsoft Teams
Thursday 18 November, 2.00-3.oopm (AEDT)
2021 has seen a major upheaval in the way work is being conducted with more and more work being done remotely. Whilst many organisations have started using Teams few have fully embraced the amazing opportunities Teams offers to increase team effectiveness and enhance communication.
This session will take you through some tangible processes and demonstrate the power of your technology focusing on MS Teams, so you can work productively while maintaining your well-being. Mario will focus on the following areas:
Embracing Microsoft Teams to communicate, collaborate and connect with your colleagues
Establishing rules of engagement
Building teams within MS Teams and enabling best practice teamwork
Managing operational and project tasks to enhance team performance
As always with Mario's sessions, you are sure to walk away with many gems that will save you time and increase your effectiveness.
Mario Halouvas, National Learning & Development Manager, Priority Management Australia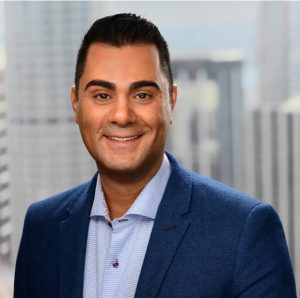 With over 15 years' experience as a Facilitator and Executive Coach, Mario combines his extensive corporate and performance experience to build quick and lasting rapport with the people he trains. 
Mario Halouvas is the National Learning and Development Manager for Priority Management Australia, and is known for his high energy levels of training and intuitive insight which enables him to coach participants and take them to levels they didn't perceive as being achievable. 
Panel discussion: Discovering the delicate art of managing up and building a collaborative business partnership with your executive
Tuesday 23 November, 2.00-3.oopm (AEDT)
Gaining a deeper insight into the pressures, demands and requirements of your executive's role
Taking ownership of tasks to clear work goals and priorities
Connecting with your executive on a regular basis
Building trust as a team and asking for feedback proactively
Anthony Carthew, Executive Assistant to the CEO, Sydney Opera House
Narrelle Matthey-Aickin, Executive Assistant to Chief Risk Officer Institutional Bank, ANZ
Linda Grant, Executive Assistant to Chief Technology Officer, RACQ
Ness Franks, Executive Assistant, Strategic and Corporate Services, New Zealand Qualifications Authority
Building resilience and taking care of yourself and your executives
Thursday 25 November,  2.00-3.oopm (AEDT)
Now more than ever, Executive Assistants need to find ways to manage the wellbeing of themselves and their executives. This session will enable you to manage yourself and your workload so that you are happier and more productive.
Managing self-resilience and discovering ways for self-care, self-leaning and self-help
Defining your work-life boundaries and balance
Taking action to develop the best routine and habits
Staying positive and supporting your executives in challenging times
Discovering supporting measures to maintain mental health and wellbeing for your team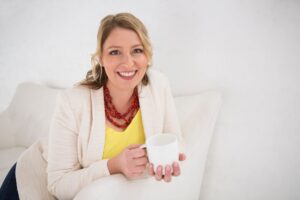 Sabina Vitacca, Mindfullness Consultant
As a former Executive Assistant, Sabina has over a decade of experience working with organisations to integrate mindfulness practices to overcome feelings of stress, overwhelm, lack of focus and engagement in the workplace. Sabina's professional experience in the mental health field informs both her understanding and teaching of mindfulness. She is a proud member of the national peak body- Meditation Association of Australia.
Sabina is passionate about supporting busy professional's in learning how to utilise mindfulness in their day-to-day life, and today would like to share some practical strategies and equip your Mindfulness toolbelt. With a belief that mindfulness is not something that is practiced occasionally but rather becomes a way of life to positively shape your thoughts, actions and behaviours, Sabina will share how to incorporate Mindfulness to manage overwhelm, increase productivity and increase your focus in this workshop.
With a conscious focus on the unique challenges and opportunities of being an EA, Sabina has been called effervescent, open hearted, honest and a powerhouse of knowledge. Expect to be captivated, taken under Sabina's wing and enabled through the power of Mindfulness.