Post conference Workshops
 Friday 2nd August 2019
Establishing an effective investigation function for the public sector
Workshop B: 13:00-16:00
There are definite benefits to conducting investigations into misconduct from within the organisation. Investigators can leverage already existing knowledge of the organisation to expedite the investigation process; the department can rectify the cause of misconduct quicker, preventing further incidents taking place. This workshop will provide the fundamentals in establishing in-house capabilities for proactive and reactive investigation of misconduct.
Making the business case to executives to gain support for an in-house investigation unit
Helping the organisation to understand the role of the unit and developing an effective relationship with the organisation from initiation
Strategies for overcoming challenges associated with access to data within organisation
Developing processes for effective collaboration with stakeholders
Developing a suitable investigation process for your organisation
About your workshop leader: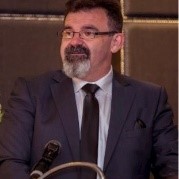 Scott Molloy, Manager Quality Assurance and Compliance, Training, NSW Department of Industry
Scott has been working in the Australian public sector for over 30 years, 14 of which were spent as a Detective within the NSW Police Force. Prior to taking on the role of Manager of Quality Assurance and Compliance within the Department of Industry, Scott applied his extensive experience in investigational procedure as the Principal Investigator at the NSW Department of Education.