Post-Conference Workshop  A| Friday 25 May 2016 | 09.00-12.30
Do you need to change "your culture" to have a mentally healthy workplace?
With growing awareness of mental health and psychological injuries, organisations across Australia are looking to create a stronger mental wellbeing culture. Whilst managers and organisational leaders, with the best of intentions, are keen to implement programs that support mentally healthy workplaces, there is often a lack of understanding behind the root causes of psychological problems in the workplace.
To turn this around, it is essential that managers identify exactly why an organisation's culture needs to be changed and understand how to address the root of an organisation's problems. Under Chatham House rules, this workshop will allow you to discuss the state of your organisation's mental health culture and what your organisation will potentially do differently in the future in a candid but confidential manner.
This workshop will address the key challenges faced by managers in these key aspects:
Understanding the current mental health discourse and how it affects your psychological health programs
Developing a deeper understanding on the state of mental health culture in an organisation
Overcoming common mistakes managers make in implementing psychological culture programs
Ensuring that the root causes of psychological injuries are appropriately addressed
Clearing confusion on what is a psychological health problem and what s not
Gaining organisational and managerial buy in for culture change
About your workshop leader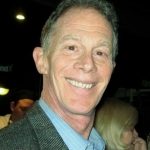 Robert Aurbach, Principal Consultant, Uncommon Approach
Rob spent 15 years as the chief legal and policy development officer for an American statutory compensation authority. Rob has assisted 10 governmental entities across four distinct cultures in reviewing and improving their workers' compensation systems as a consultant.  In Australia, Rob has worked with Deakin University, WCD Workers' Compensation Solutions, Comcare, the Department of Veteran's Affairs, the Department of Employment, SafeWork NSW and WorkCover NSW (now SIRA), eReports, ARPA and others.
Rob's personal research focus has been on understanding secondary psychological overlay to original injury and personal resilience.  As a presenter, Rob focuses on using a well-defined understanding of local problems to generate tailored solutions for organisations. He has written more than 50 articles and book chapters and speaks internationally on resilience, recovery and rehabilitation and organisational change