Workshop D: Expert Negotiation: how to achieve a real win-win solution in any situation
Friday 26th July -13.00-1600
Every day we negotiate with other people to get our work done, to get a better deal on supplies and contracts and to get projects completed. But what is negotiation really all about? And how can we do it more effectively when we under pressure of time and people's personalities? In this session Influence Expert and Communication Coach Gary Edwards will share his simple four step negotiation framework that will enable you to negotiate more effectively every time, and coach you through the best thing to say when confronted by a range of tricky situations.
After completing this workshop you will be able to:
Understand how people make decisions, and what stops them doing what you'd like them to do
Use the 4 steps to effective negotiation in any situation
Deal with difficult situations or personalities without being aggressive
Negotiate with confidence in a range of situations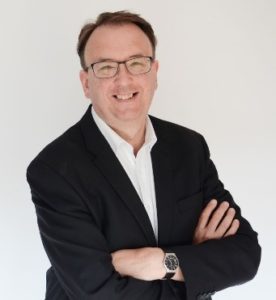 Gary Edwards, Influence Expert and Communication Coach, Compelling Communication
Gary understands influence and communication like few other people. With a background as a lawyer, conflict resolution specialist, trained mediator, hostage negotiation researcher, business consultant –and professional magician! – Gary has a unique insight into the psychology of influence and the practical skills necessary to be a more effective negotiator in any situation.
With extensive experience in the public, private and not-for-profit sectors, Gary is a keynote speaker, trainer and communication coach who works with leaders, teams, professionals and entrepreneurs who want to clarify their message, build relationships and be more influential every time they speak.