Post conference Workshops
 Friday 22nd March 2019
Critical Infrastructure Protection: Protecting our own enterprise and the society beyond
Workshop B: 13.00 – 16.00
 As an operator of a critical infrastructure you are intensively occupied with the protection of your enterprise: There are extensive directives and standards in various sectors indicating which measures have to be taken and which security levels have to be achieved.
However, many of these considerations and plans only address individual aspects like: How can protection be achieved against specific hazards like flooding or cyberattacks? How can the escape of harmful substances be avoided?
The "Guideline for the Protection of Critical Infrastructure" goes one step further: The focus is on a holistic protection against relevant hazards and the consideration of all conceivable measures – from organizational adjustments to structural-technical provisions. These guidelines cover a range of infrastructure including: ICT, transport, water, energy and health.
In order for you as an operator of critical infrastructure to assume social responsibility as well, you must also take into account those risks that are of great importance for the general public.
This workshop will introduce a comprehensive approach on how to holistically assess an enterprise's vulnerability and risk landscape and how to reduce the risks to your own company and the society beyond. Delegates will learn to:
Designate relevant processes and assess related hazards
Identify suitable risk reduction measures
Engage with peers from the sector and relevant public authorities
Stefan will work through an executive version of the "Guideline for the Protection of Critical Infrastructure" and will provide real life examples from Switzerland. The participants are highly encouraged to bring examples, experience and challenges they face within their own organization, theory and practice for discussion and consideration. The workshop will be held under Chatham House rule to ensure that we can discuss these issues in a candid, but confidential manner.
 About your workshop leader: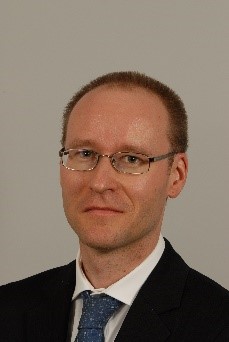 Dr Stefan Brem, Head of Risk Analysis and Research Coordination, Federal Office for Civil Protection, Federal Department of Defence, Civil Protection and Sport, Switzerland
Since 2007, Dr Stefan Brem has led the section Risk Analysis and Research Coordination at the Swiss Federal Office for Civil Protection (FOCP). In 2016, he also became Deputy Head of the Policy Division. His section is responsible for the implementation of the national strategy on Critical Infrastructure Protection (CIP) and the realisation of risk and vulnerability assessments in critical sub-sectors based on the national strategy on the protection of Switzerland against cyber risks. His responsibilities also include a national disaster risk assessment covering an all-hazard approach including a comprehensive hazard catalogue, hazard files, impact and risk diagrams. This supports the Cantons (constituent states) with their civil protection related risk assessments and preparedness planning.