Post conference workshop B | Friday 25 May 2018
Developing a person-centric plan for a return to work and ensuring that communication supports the recovery of an individual
It is often a challenge for workers to return to the workplace following a psychological injury and with so many variables at play, it is crucial that a person-centric plan for returning to work is implemented to ensure its success. Whilst psychologists and return to work specialists often create excellent plans to facilitate this, managers can often not consider the importance of a person-centric plan hampering the success of the return to work.
It is clear that employers need to implement a return to work plan in consideration of an employee's psychological condition and understand the elements of person-centric plan to support wellbeing and a more effective recovery.
This workshop will address the key challenges faced by managers in this area:
Understanding the fundamentals of delivering person-centric communication in a Return to Work setting
Applying empirical approaches across the organisation to "guide" communication and facilitate behaviour change
Challenging your own communication style and understanding common "traps"
Engaging with empathy and supporting a worker "own their change journey"
About your workshop leader:
Arthur Papagiannis, Managing Director, AP Psychology & Consulting Services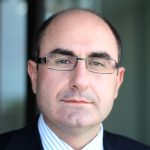 Arthur Papagiannis is a registered psychologist with extensive experience in developing psychological workplace solutions for organisations. His career spans over 13 years having worked in executive, senior management, and direct service delivery across both private and public sector industries. Roles include Manager Clinical Services Justice Victoria, Manager Psychological Services EAP, Director EAP Services, MD AP Psychology & Consulting Services.