Workshop A: Successfully handling difficult conversations in an emotionally intelligent way
Tuesday 23rd July – 09.00-12.00
Not handling difficult conversations resourcefully often results in bigger problems and they don't need to. In a society and at a time when disruption, technology, stress, anxiety and mental health are common topics of discussion, emotional intelligence (EQ) is growing in importance for all our workplaces, all our lives. The handling of difficult conversations is improved when there is EQ involved and resilience at play. We live in a time when EQ is now as important as IQ and everybody who wants to be successful must take 100% responsibility for their own actions and behaviours.
As you complete this workshop, you will:
Successfully hold those difficult conversations as and when they arise
Have clarity about what emotional intelligence actually means
Understand why, as humans, we do what we do
Understand the difference between above the line and below the line
Identify the different levels of fears present in all of us
Utilise a proven framework to manage your emotional state
Understand how others communicate, make decisions plus what they fear
Utilise the self-esteem triad to maintain positive self esteem
Because awareness makes the right action easier, that means everyone is capable of achieving harmony in the workplace. A more productive workplace is a more profitable workplace.
About your Workshop Leader: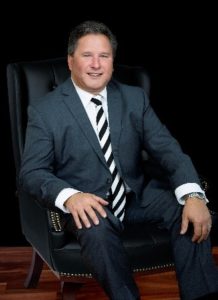 Steve Gregory, CEO, Black Bull Performance Group
A lot of people feel stuck in their business, career or in life generally. Those same people are looking for clarity and direction…sometimes even just validation. Following a decade in CEO roles in high profile Canberra and national organisations Black Bull Performance Group was established.
Steve helps executives, business owners and boards remove blockages to better performance. He offers a range of services around this including business, board, mindset and emotional intelligence coaching. Steve offers his clients a unique perspective from his 30+ years of corporate experience gained across multiple industries. His 7 Pillars of Business Sustainability was modelled on his own dashboard for assessing where gaps in the business may lead to future problems.