Workshop B: Building effective interpersonal skills for working with diverse personalities and communication styles
1.00pm – 4.00pm  Friday 29th March 2019
The most common issues that people report experiencing in the workplace are not those related to their actual job tasks. In fact, the highest number of issues reported actually relates to interpersonal issues that arise when working with other people! The quality of our relationships at work strongly correlates to our job satisfaction and overall wellbeing. That said, the opposite is also true. When we experience stressful interpersonal relationships at work, the impacts can be deep and long lasting, affecting our health, confidence and state of mind. Cultivating the skills to work with diverse personalities in emotionally intelligent ways is crucial for personal and career success.
This workshop expands on the model presented by Cynthia in her presentation and provides a practical exploration of skills suitable for a wide range of personal and workplace situations.
 Understand your own personality style:
Increase your self-awareness and learn about potential blind spots that can derail your career
Recognise and adapt to others' styles to enhance your communication
 Understand your own strengths and how they can be overdone and get in the way of good relationships
Understand your own style in conflict and explore effective strategies to respond assertively
About your workshop leader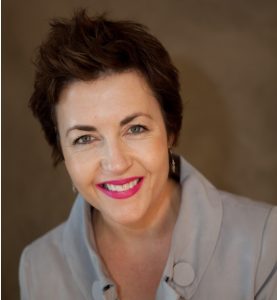 Cynthia Mahoney, Director, Cynthia Mahoney Associates
Cynthia is an experienced leadership development consultant, facilitator and coach. After an extensive career in government she made a successful leap to founding her own leadership practice. She has created a way to combine her entrepreneurial spirit with her passion for developing people to be their best and her skills and talent in facilitation and coaching. Her journey of self-discovery, along with her empathy, authenticity, and commitment to courage, growth and self-leadership, enable her to support people, teams and organisations make positive change and achieve professional and personal success. Cynthia is passionate about working with women to embrace their strengths, develop their life and leadership skills and live courageously. She believes that by being our best selves and living purposefully we create a positive ripple effect that benefits our families, workplaces and communities as well as ourselves.