9th Annual National Public Sector Fraud and Corruption Congress
31st July-1st August, Rydges Sydney Central
With the expanding role of digital in government operations, the increasing sophistication in criminal activity and constant changes in regulation; fraud and corruption risk is more complex and abundant than ever before. It is now critical for government to have an organisational understanding of fraud and corruption risk, as well as a robust prevention strategy in place.
The 9th Annual National Public Sector Fraud and Corruption Congress will provide a forum for all levels of government to come together in re-evaluating and improving the approach to fraud and corruption detection, prevention and investigation.
Delegates will have the opportunity to gain insight from expert Australian and international speakers on the most pressing challenges in fraud and corruption control in 2019-
Effectively creating fraud, corruption and risk awareness within the organisation
Attaining management buy-in and funding for integrity, fraud and corruption
Navigating compliance and cooperation with regulators
Strengthening fraud controls by utilising a targeted control management strategy
Understanding and reducing cybercrime in your organisation
Developing data analysis capabilities to identify risk and improve fraud and corruption prevention
Developing and conducting an enterprise wide fraud risk assessment
Creating a culture of safe reporting
Developing ethics within the organisation for fraud and corruption reduction
Building a modern, robust investigation team
Conducting an effective internal investigation
International keynote address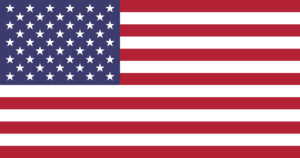 Rebecca Shea, Director Forensic Audits and Investigative Service (FAIS) team, U. S Government Accountability Office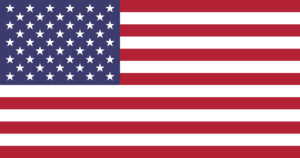 Robert Westbrooks, Inspector General, Pension Benefit Guaranty Corporation, USA
Exclusive private sector insight
Kevin Houlihan, Group Investigations Manager, The Star
An outstanding panel of Australian experts
Michael Riches, Deputy Commissioner, SA Independent Commissioner Against Corruption
Lewis Rangott, Executive Director, Corruption Prevention, NSW Independent Commission Against Corruption
Judy Fearnley, Director – Internal Investigations Section, Department of Human Services
Rhonda Murray, Director Fraud Investigations, National Disability Insurance Agency
Stephen Jay, Superintendent, Australian Federal Police
Lucas Betts, Assistant Director for Integrity and Corruption, Department of Justice and Regulation, Victoria
Rod Smith, Director Governance, Department of Planning and Environment, NSW
Chris McDermott, Director of Controls, Verification and Assurance, Department of Human Services
David Donohue, Director, Investigations & Field Services at Professional Standards Command, NSW Police
Leanne Guest, Consultant Ethical Conduct Unit, Department for Education, South Australia
Scott Molloy, Manager Quality Assurance and Compliance, Training, Department of Industy, NSW
Ivan Perisa, Corruption Prevention and Ethics Manager, Sydney Water
Gavin Dyche, Risk Management and Safety Coordinator Commercial Services, Bayside City Council
Catherine Geenty, Professional Conduct Coordinator, Wollongong Council
Cheryle Burns, Manager, Business Assurance & Risk, Woollahra Council
Please click here to see the agenda.
Don't miss this opportunity to join the sharpest risk and governance minds at this unique forum.
Register now.
Email: register@interpidminds.com.au
Call: +61 2 9279 2608
Mail: Suite 302, 32 York St, Sydney, NSW 2000