5th Annual Infrastructure Investment Australia Summit
Bringing investors together to explore opportunities and challenges in global infrastructure
Thursday, 8 August 2019, L'Aqua, Sydney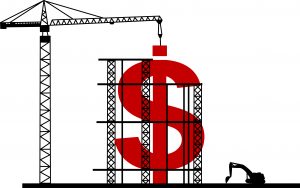 Now established in its 5th year, the Infrastructure Investment Australia Summit is an integral meeting point for Australia's lead institutional investors in infrastructure. The summit's unique format brings together the key investors within the region to discuss the key opportunities and challenges in investing in this asset class.
Some of the key issues covered will include
Establishing a clear pipeline for infrastructure projects
Overcoming difficulties with valuation of infrastructure assets
Efficiently deploying capital to infrastructure
Moving up the yield curve in emerging markets
Investment opportunities in renewable energy
What asset management innovation could arise as institutional capital participates increasingly in direct investment?
Maximising value and returns from infrastructure deals
Many of the region's leading investors speak at this event. Our 2018 programme included;
James Fraser-Smith, Director, Infrastructure, Future Fund
Lianne Buck, Head of Direct Investments and Infrastructure, NSW Treasury Corporation
Sandra Lee, Manager Private Markets, UniSuper
Elizabeth Kumaru, Senior Manager, Funds Management, QSuper
Mark Hector, Portfolio Manager, Infrastructure, First State Super
Megan Chan, Senior Investment Manager – Unlisted Assets & Alternatives, State Super
Jordan Kraiten, Head of Infrastructure, HostPlus
Ken Pholsena, Portfolio Manager, Local Government Super
Guy Rundle, Investment Manager, LGIA Super
David O'Sullivan, CEO, BUSSQ
William Graus, General Manager, Investments, Energy Super
Edwin Lo, Senior Portfolio Manager, Christian Super
Tim Short, Director, Capital Dynamics
Frank Kwok, Senior Managing Director, Co-Head of Asia-Pacific, Macquarie Infrastructure and Real Assets
Click here to request more information on our hugely successful 2018 summit and discover more about sponsorship opportunities for you in 2019
Early bird online registrations are open. Click here to secure your place now and take advantage of our online only early bird special
Join us for this unique opportunity to shape the future of the Australian infrastructure investment market.
Email: register@intrepidminds.com.au
Call: +612 9279 2608
Suite 302, 32 York Street, Sydney, NSW 2000